STARRY SKIES - Preserving the starry skies in the Heart of the Continent
Quetico becomes the 3rd public land in the region to achieve Dark Sky designation following Voyageurs National Park and the Boundary Waters Canoe Area Wilderness in Minnesota.
https://www.darksky.org/quetico-provincial-park-awarded-international-dark-sky-park-designation/
The International Dark Sky Association is pleased to announce Voyageurs National Park as an International Dark Sky Park
https://www.darksky.org/voyageurs-national-park-certified-as-international-dark-sky-park/
The Boundary Waters Canoe Area Wilderness becomes the world's 13th and largest Dark Sky Snctuary
https://www.darksky.org/boundary-waters-canoe-area-wilderness-named-the-largest-dark-sky-sanctuary/
Heart of the Continent geotourism region, is seeking Dark-Sky certification through the International Dark-Sky Association. Collectively Voyageurs National Park, BWCAW in the Superior National Forest in Minnesota, Quetico, La Verendrye, Pigeon River Provincial Parks in Ontario make up a large area with little to no light pollution impact. Combined, it is one of the largest managed green space areas in the U.S. and Canada, with some of the darkest skies. Attaining this designation provides an opportunity for us to be recognized and to celebrate this resource that many, especially in urban areas, no longer have the ability to experience unimpeded. Our natural dark skies provide the ability to experience northern lights, view the Milky Way, and see meteor showers the way people have for millennia. Additionally, maintaining this resource is beneficial to a variety of wildlife. Excessive artificial light impacts can disrupt migration, vision, foraging and dispersal patterns of a wide range of wildlife - large and small, not to mention the impact on human sleep cycles.
"The natural night is a resource that can be maintained with simple steps. As part of the designation process the agencies will do an assessment of their facilities and identify how to reduce impacts from our exterior lighting over the next few years. This isn't necessarily eliminating the lighting, rather assuring the lighting is the right amount and directed in the right areas. Another aspect of the designation is a commitment by each agency to share information about the importance of this resource and how others might be able to manage lights in their communities, or at their homes or businesses. The designation has no requirements for individuals or communities to make changes, but it does start a conversation as to the benefit of maintaining the resource and the cost savings associated with potentially reducing lighting when possible". Bob DeGross - Superintendent - Voyageurs National Park
Read about work being done collecting SQM (sky quality meter) readings - Preserving international dark skies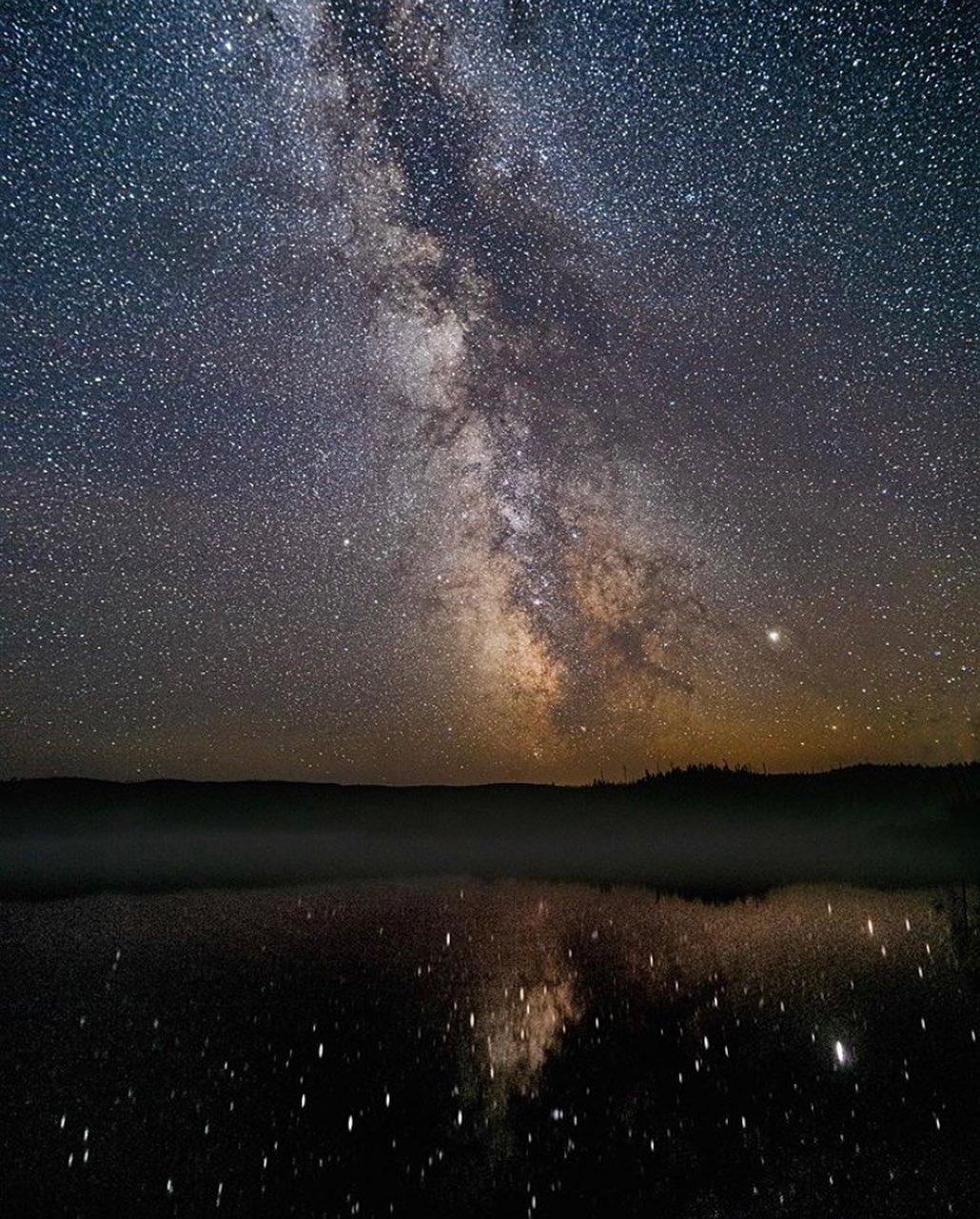 How To Participate
We find that the more people learn about preserving dark skies and light pollution the more it encourages involvement.
Feel free to make contact if you or your organization would like to be more involved.
Our next Heart of the Continent Partnership Gathering will be posted on the Heart of the Continent (HOCP) website
https://heartofthecontinent.org/