Recognized as one of the world's premier paddling destinations, Quetico is one of Ontario's larger wilderness Provincial Parks encompassing 469,456 hectares.
Its rich history and rugged Canadian shield terrain, with numerous connecting lakes and streams, all contribute to its reputation as an area of unparalleled wilderness paddling.
Quetico Provincial Park lies adjacent, north of the U.S. Boundary Waters Canoe Area which creates over two million acres of wilderness canoe tripping with minimal mechanized travel. Quetico Park is now a top ten pick of worldwide boating destinations on Lonely Planet, the premier international trip guide to the most exotic, rugged and remote corners of the world. It is truly a world class paddling destination.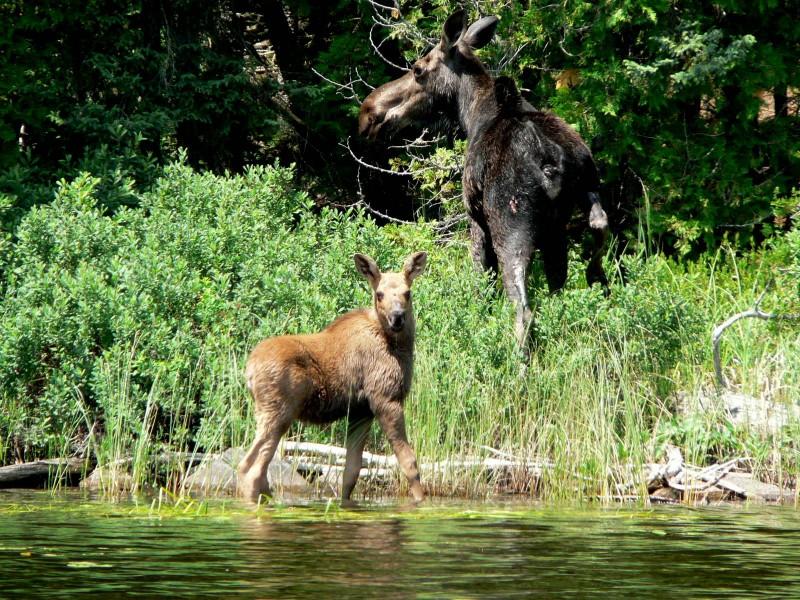 Whether you are enjoying the beaches and RV Campground of Dawson Trail or paddling the canoe routes of the voyageurs, you will understand why it has had loyal visitors, some that have been coming for over 40 years.
Recreational Opportunities
Angling
Backcountry Camping
Frontcountry Campground
Swimming
Hiking
Birding/wildlife viewing
Skiing/snowshoeing


Accessibility Notes
Park headquarters is located in Atikokan Ontario. It serves as the entry station for the North central section of the Park. From there a canoeist can paddle into Batchewaung Lake, a route to get to Pickerel or Sturgeon Lake.
Dawson Trail is the North/East entry as well as being the only drive in Campground. Dawson Trail Campgrounds includes beautiful beach areas, a Natural Heritage Education Program, an information pavilion, a library, a barrier free boardwalk and hiking/skiing trails. Paddlers can access Pickerel or down Baptism Creek to the most remote lakes and portages in the park.
On the Southwest Corner of the Park canoeists can enter from Lac La Croix First Nations Community. From there paddlers can access the beautiful clear waters of McAree and Argo Lakes, Curtain Falls or visit the pictographs of Darkwater Lake.
Other entry stations are accessible only by canoe, on the west side Beaverhouse Lake Entry Station is on a sandy beached shore and provides easy access to Quetico Lake where there are beaches cliffs and pictographs.
South Central access is Prairie Portage located on Basswood Lake. A popular starting point for park visitors from the south. Situated on Basswood Lake part of a Heritage River system and original voyageur canoe route through Quetico.
Cache Bay Entry on Saganaga Lake is found on the Southeast side of the Park. Head Southwest from there to some beautiful border lakes, or head north to Silver Falls and the chain of falls that will take you deep into the interior. Alternatively one can head west into some quiet little lakes you may find you have to yourself.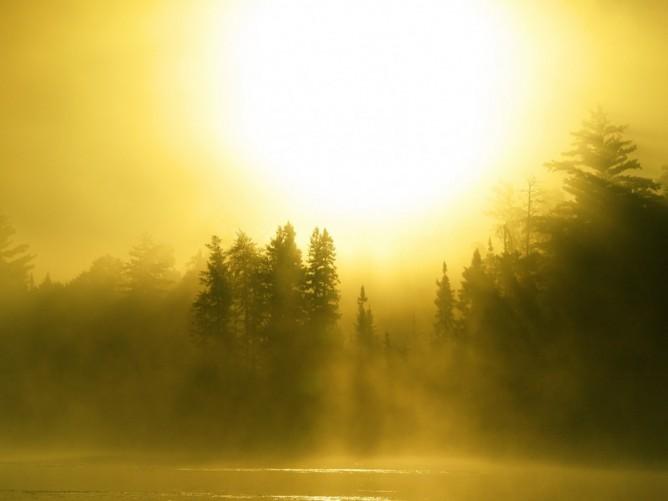 Hours
Seasons Accessible
Open all seasons
Quetico is a park for all seasons. Although known as a destination for paddlers, for the winter recreationist it is a quiet and pristine winter wonderland for Nordic skiing and snowshoeing. In autumn there are opportunities to enjoy a wonderful colourful time of year for hiking the trails in and around Dawson Trail Campground or paddle the waters on a quiet late season canoe trip.