Quetico Provincial Park - Dawson Trail Campgrounds
The Dawson Trail Campground at French Lake is the only entrance in Quetico Park for drive-in camping. All the other campsites in Quetico Provincial Park are back-country campsites. There are 107 sites of which 49 have electrical hook-ups many of which accommodate pull-through size RV's
The Campground has a Picnic and Day Use area, showers, flush toilets, a laundromat, a playground, spectacular beaches, a park store and a Visitor Centre. You can cool off in the summer months at the beaches along French Lake.
The Quetico Information Pavilion at Dawson Trail provides information and large-scale maps to help you plan your canoe trip. Nature lectures, slide shows, displays and other programs are offered regularly at Dawson Trail throughout the summer. Check at the Heritage information Pavilion for information on Education programs available for you, your family or special group. Quetico Provincial Park focuses on regional natural and cultural heritage, wilderness skills and conservation. Programs are family-based and suitable for all age groups. Programming runs in the summer months, with weekly programs commence during the Canada Day long weekend and continue through Labour Day
The John B. Ridley Research Library at Dawson Trail has a large collection of books, articles, pamphlets, maps, slides, photographs, and oral history tapes about Quetico and its environs. The library is staffed full-time from mid-April to mid-September. For more information on the library, call 807-929-2571, Ext. 224.
Barrier free boardwalk along Pickerel River to the beaches of French Lake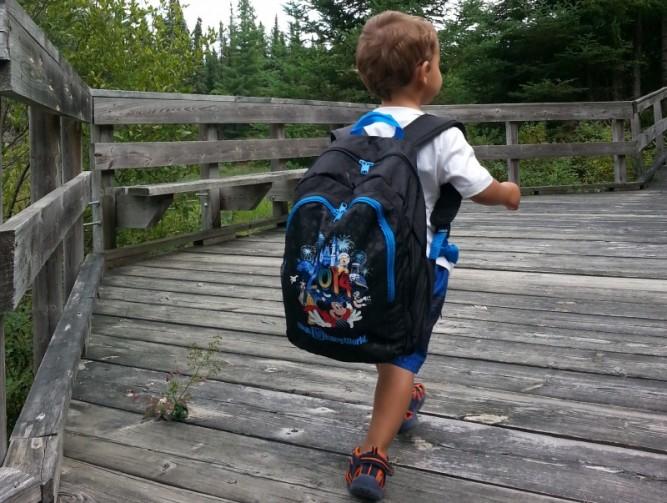 Quetico also has 3 cabins available. They are equipped for both summer and winter camping. Nature, hiking and cross-country ski trails extend from the campground to give visitors a year-round threshold to the wilderness. Roofed Accommodations
A fun blog to read from award winning author - Leigh McAdam HikeBikeTravel - A Girl's Getaway to Quetico (winter)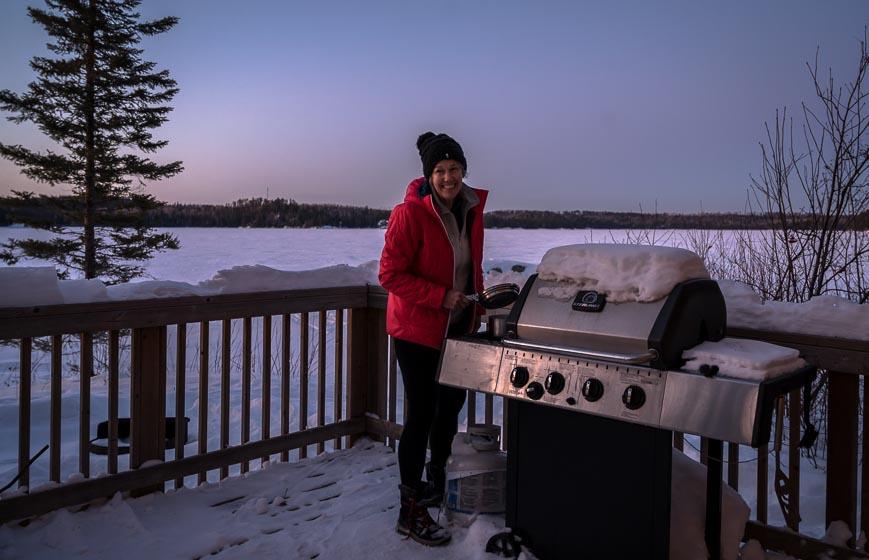 Friends of Quetico operate the gear and gift shop - kayaks and stand-up paddle-boards are available for rent. Canoes are available from a number of outfitters. Park staff can help with day trips, or multi-day canoe trips.
A canoe trip adventure can be started from Dawson Trail campgrounds without a portage from French Lake to Pickerel Lake. On Pickerel Lake campers can easily find a secluded beach of their own. Interested in a multi-day trip without portaging? Park Information Specialist Jill Legault has some ideas for you - Quetico's backcountry routes without portages
Reservations can be made online or by calling 1-888-668-7275. Ontario Parks has a great webpage showing you the two camping areas within Dawson Trail Campground. You can see which campsites are available, and which ones you can and can't reserve ahead of time.
Number of Camp Sites
107 sites in Ojibwa and Chippewa campgrounds with 49 electrical serviced.
Driving Directions
Dawson Trail Campgrounds is located on the Northeast corner of the Park on French Lake, 40 kilometers east from the Park Headquarters in Atikokan and 160 kilometers west of Thunder Bay, Ontario on highway 11
Pet Friendly Notes
Pets are to be leashed other than in designated area.
Attributes
Universally Accessible
Eco-Friendly