Quetico Park Heritage Information Pavilion
Paul Kane Exhibit
Have you looked at a map of Quetico Provincial Park and noticed a small rectangle north of Highway 11 at the Dawson Trail Campgrounds that is within the boundary of Quetico Park?
The '36 hectare rectangle' was added to Quetico Provincial Park in 1968 to incorporate the site of a Dawson Route Way Station on the French River north of Highway 11.
The Historic French Portage joined Windigoostigwan Lake and the French River with French Lake on the Kaministiquia fur trade route. This fur trade route started from Fort William near Lake Superior. The French Portage was noted in many explorer and fur trade journals. The Dawson Route was surveyed by Simon Dawson from 1857-1859 & finally constructed between 1868 and 1870. The Dawson Route and its Way Station was only used from 1870-1879 after which the CPR railroad was built and was found to be an easier way to get settlers west. During construction of the Dawson Route a dam was built across a narrow point of the French River to raise the level of the French River back to Windigoostigwan making it easier for bigger boats to navigate. Remnants of this dam can still be seen. This pushed the east end of the French Portage away from the Paul Kane painting site (described below) and back a few hundred metres.
This story was told in an Exhibition at the Royal Ontario Museum in Toronto, Ont. in 2013-2014. Now this exhibition is in the Quetico Park Information Pavilion. Along with meeting Park Staff, picking up your camping permit, we hope you will take the time to learn about this fascinating story.
How fortunate this rectangle was added to the park boundary as 38 years later it would be discovered that inside this rectangle was the site of the painting "French River Rapids" painted by artist Paul Kane in 1846 which is now in the ROM collection.
John B. Ridley Research Library
The Library is a little known gem within Quetico Provincial Park and Archives hold a wealth of information on the Park and its history. The Research Library is open to everyone and provides resources for the study of biology, geology, history, culture, archaeology, and wilderness management of Quetico and environs. The collection includes books, articles, pamphlets, maps, slides, photographs, and oral history tapes. There are also a number of index card files on topics such as such as chronological history, biography, lake names and birds.
Park Store
The Friends of Quetico operate a the gift shop and merchandise store within The Pavilion. Please stop in when visiting Dawson Trail Campgrounds at French Lake to visit the store for kayak or paddleboard rentals, park literature, pop and ice cream. Proceeds fund Park education and programs
Ontario Parks Discovery Program
Families can attend Discovery Drop-ins at numerous Ontario Parks throughout the province in July and August. Discovery Programs are family-based and suitable for all age groups. Park discovery guides aim to inspire visitors to explore, observe and make their own discoveries about the wonders of nature.
FOR MORE INFORMATION ON QUETICO SEE ATTACHED PDF FILE FOR THE 2020 INFORMATION GUIDE ABOVE MAP AT BOTTOM OF THIS PAGE
Hours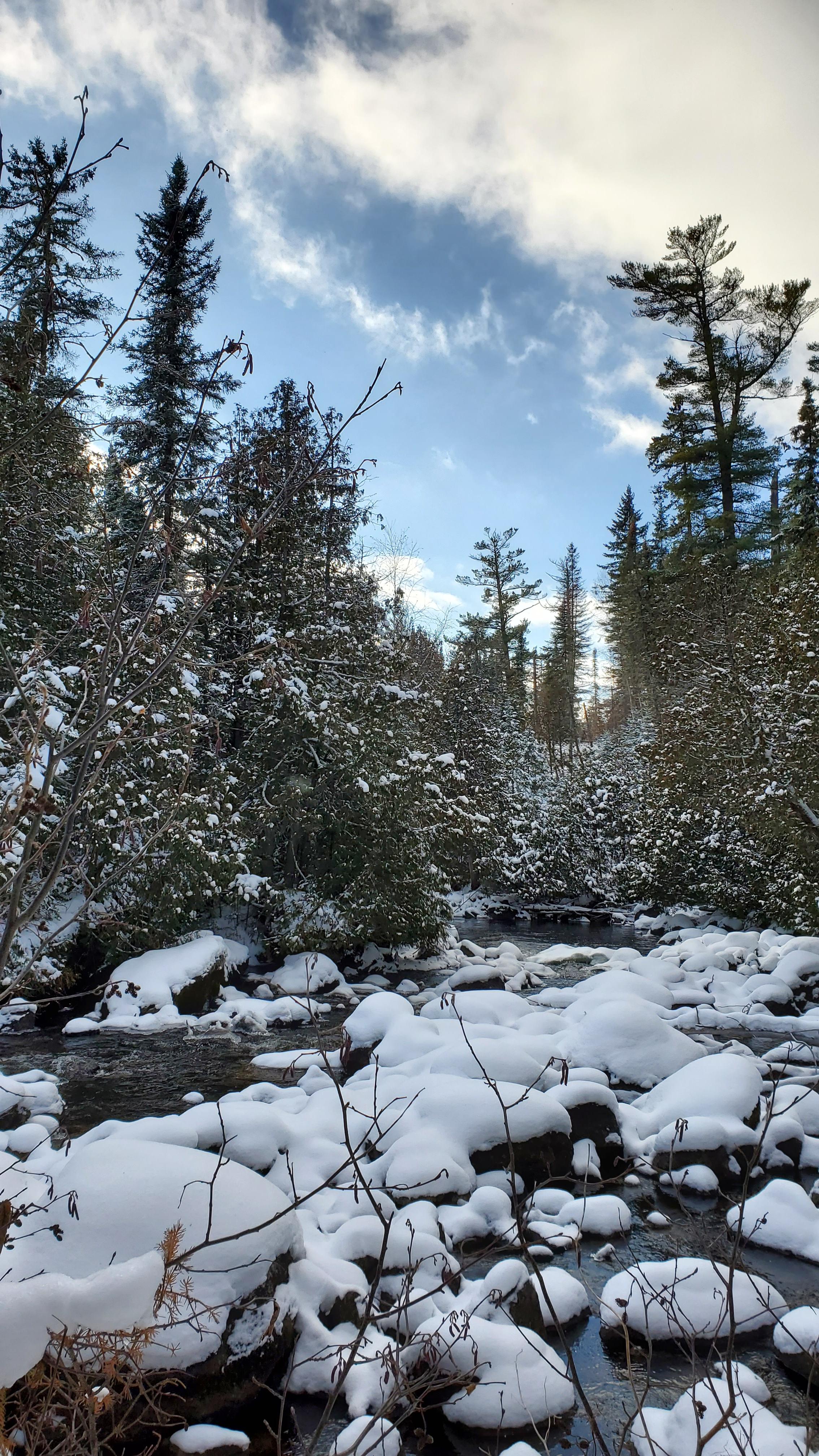 Seasons Open
Quetico's backcountry is open year round as well as roofed accommodations. Campground and facilities are from May long weekend to Thanksgiving weekend in October - Discovery Programs are in July and August