Outdoor Skills And Thrills
Outdoor Skills And Thrills offers Rock and Ice Climbing Guided Adventures & Courses in the Thunder Bay Region.
We strive to help grow a larger community of climbers and adventure seekers who are safe, skilled, knowledgeable, and passionate to share their love for the outdoors with others and to live life to the fullest!
Types of Experiences and Trips Provided
Outdoor Skills And Thrills focuses on having exciting adventures and courses that are guided by professional and encouraging experts who are passionately and actively involved in developing the climbing scene through stewardship; Teaching the fundamental skills and advanced techniques that will allow climbers to truly enjoy a long and safe climbing career; Providing all participants with a stress-free environment where they can feel comfortable and safe to try new things while pushing their limits.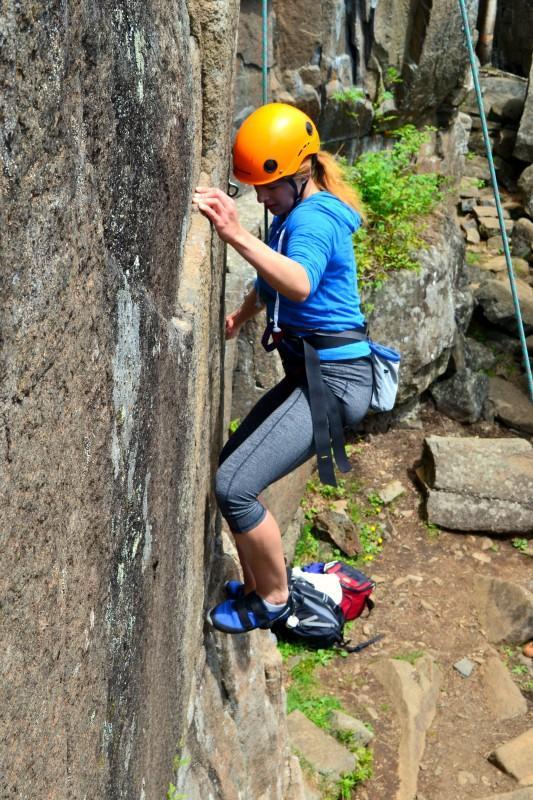 Rock Climbing Adventures:
Intro to Outdoor Climbing
Beginners Climbing Clinic
Ultimate Birthday Experience
Family Fun Day
Custom/Private Adventure
Corporate, Organizations, Teams, Groups
Sky Line Adventure Challenge
Rock Climbing Courses:
Top-Rope Anchors Course
Sport/Lead Climbing Course
Trad(itional) Climbing Course
Technique Coaching
Team Building – Corporate, Organizations, Teams, Groups
Custom/Private Course
Ice Climbing Adventures:
Beginners Ice Adventure
Intermediate Ice Day
Ultimate Birthday Experience
Couples Adventure
Private/Custom Adventures
Team Building Workshop
Ice Climbing Courses:
Mastering Your Technique
Learning to Lead on Ice
Ice Climbing Anchors 101
Private/Custom Courses
Areas of Service and Expertise
If you're a novice ready to learn the fundamentals and eager to enjoy the life-changing experience of climbing, an intermediate looking to improve your climbing skills on world-class routes, or an expert trying to find the hidden secrets, a first ascent, or the best climbs in Northwestern Ontario, join Outdoor Skills and Thrills for an unforgettable experience in one of the most up-and-coming climbing destinations in Canada!
Whether you're a beginner or a veteran, big or small, young or old, we are committed to providing a fun and challenging environment to everybody and anybody! You will always be guided by our professional, friendly, and passionate instructors through an exciting and enjoyable experience in the best rock and ice climbing areas around Thunder Bay.
Locally or Family-Owned Business Notes
Aric Fishman is a very experienced and highly skilled climber who has been instructing and guiding professionally in Canada for over 10 years. He has devoted much of the last decade climbing around the world while always sharing his passion for adventure with others. He founded Outdoor Skills and Thrills in Thunder Bay, Ontario as a way to provide adventure seekers with professional courses that teach safe climbing practices and provide exciting adventures in a thrilling and breathtaking environment.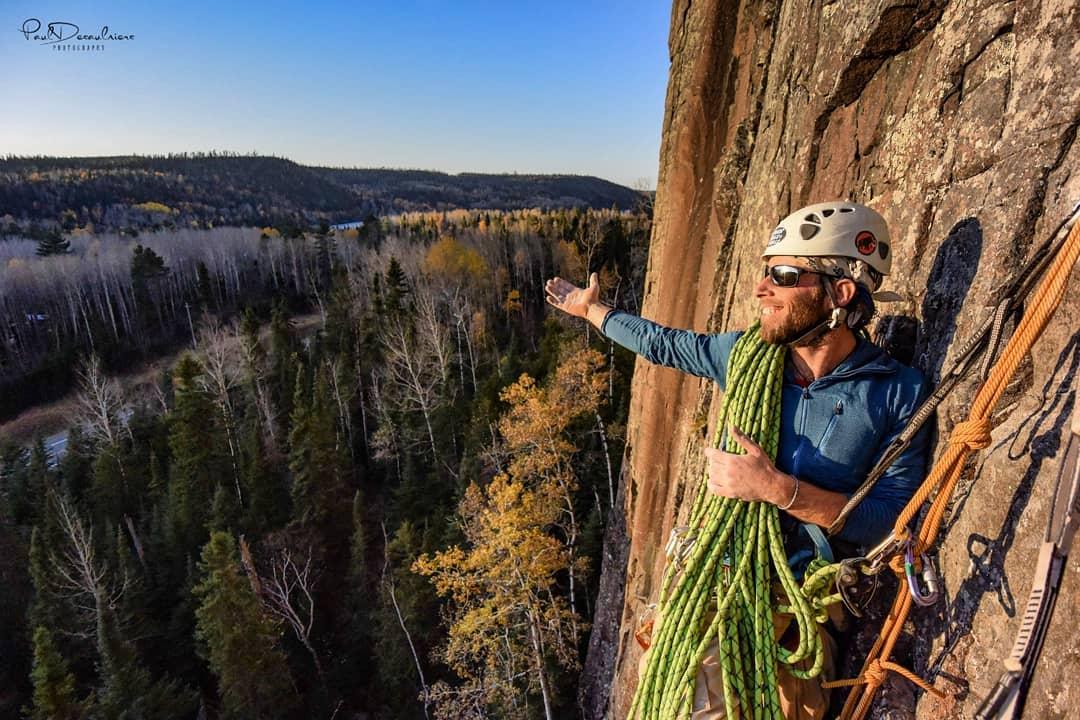 Accessibility Notes
All of the locations that Outdoor Skills And Thrills takes people climbing are accessible by vehicle and followed by a hike which often ranges from 5 minutes up to 1 hour. More often then not the hikes are relatively short and easy, however all of them will require you to wear close-toed shoes in the summer and mountaineering boots in the winter.
Pet Friendly Notes
Although all of the Outdoor Skills And Thrills climbing locations are all pet friendly, unless your pet is extremely disciplined and well trained it is highly recommended to leave your furry friend at home or with a friend while you are on your adventure. You will need to focus all of your attention to climbing!