BIKE! Atikokan - Steep Rock Iron Range
Although we did not host a ride in 2020, we encourage people to consider visiting when safe travel returns. Atikokan is not only the destination for backcountry canoeing it is loaded with opportunities for the cyclist. Newly paved shoulders on highway 11, kilometers of dirt roads from the abandoned mine site and a host of gnarly single track are all available at Charleson Recreation area, a 10 minute ride from downtown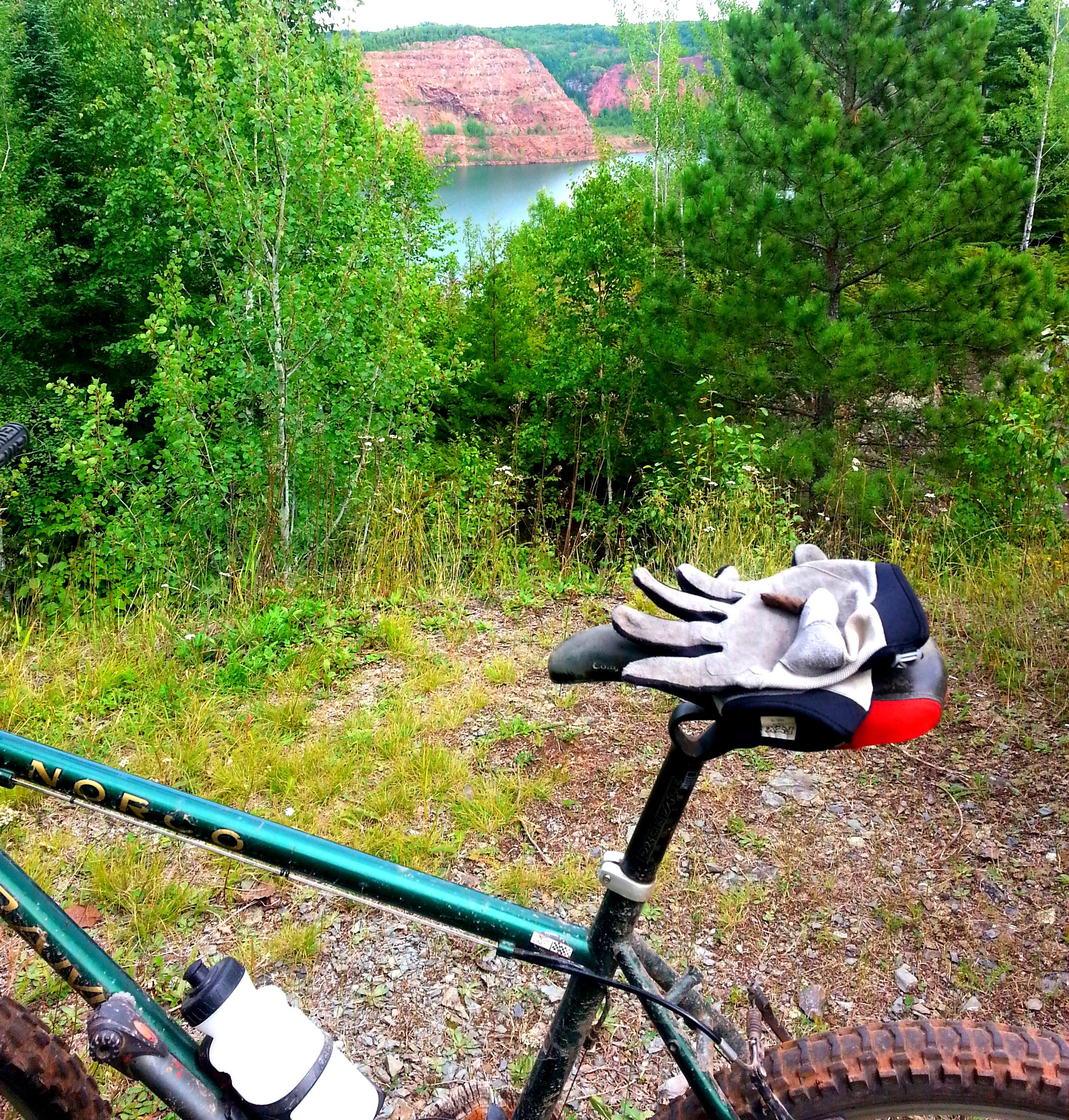 The ride hosted in 2019 at Steep Rock is posted below.
BIKE!the Heart Atikokan Steep Rock Iron Range
Fairly easy but with loose gravel and a few fairly long gradual hills.
25 km around an abandoned iron ore open pit that has a mix of red dirt and green pines from mother earth reclaiming the land. Expect rich mining history and a mix of fresh water treed lakes on gravel and dirt roads.
For those that are looking for more, there are a labyrinth of technical single track for additional thrills.
Free tent camping right at the trail-head if weather permits, additional costs for electrical
Participation Requirements (if any)
Meet Saturday at Charleson Recreation Area - https://charlesonrecreationarea.com/
Directions from Highway 11 - Turn into Atikokan on 11B - continue over tracks and down MacKenzie Ave - turn right onto Mercury Ave - turn right onto O'Brien St, - stay on O'Brien - turn right onto Sand Flats Road MEET at Chalet beside Minnow Pond
Directions from Highway 17 - turn onto Hwy 622 - as you enter Atikokan turn right on Mackenzie Ave- turn right onto Mercury Ave - turn right onto O'Brien St, - stay on O'Brien - turn right onto Sand Flats Road MEET at Chalet beside Minnow Pond
Pricing
No pre-registration or fee
E-mail to let us know you are joining us - thanks
Call 1-807- 598- 1074